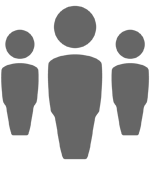 A cornerstone of our philosophy at MEI is a commitment to comprehensive service and support. All of our support professionals have extensive publishing experience and the highest level of expertise in MEI products and the third-party products and systems we sell. Our support has been praised by the industry and is a benchmark for other software companies.
Customers with a Premium Site Support Agreement receive free technical assistance, after-hours support for production-stopping emergencies, free or discounted upgrades and a host of other valuable features. For more information, visit the PSSA Page.
How to reach us
The MEI Technical Support team is available by phone at 215-886-5662 during regular business hours — 9 a.m.-5 p.m. Eastern time, Monday through Friday (UTC -5).
See below for a list of holidays when MEI is closed. Requests received after hours will be handled the next business day. If you don't have a support contract, you can pay an hourly rate using a credit card. (Sorry, no American Express.)
For emergency after-hours assistance 24 hours a day, seven days a week (PSSA only): 800-471-3091
MEI will be closed on the following holidays:
Memorial Day
Independence Day
Labor Day
Thanksgiving (and the day after)
Christmas Day
New Year's Day