Deliver a powerful, tailored user experience to your audience — quickly and easily.
MEI Portico® is your solution for building a branded storefront experience for apps built with Adobe® Digital Publishing Suite™. With Portico, you can present content based on login and manage app assets online anytime, anywhere.

---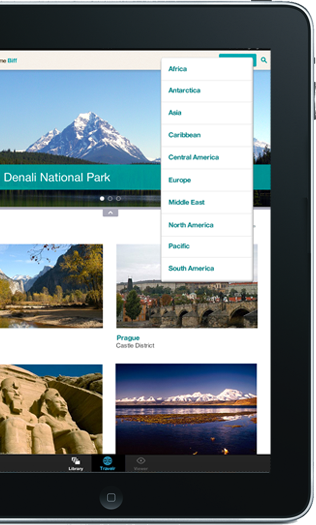 Tailored app experience
PROMOTE FOLIOS AND NON-FOLIO CONTENT
Featured content makes apps powered by Portico more than just a collection of folios (issues). From highlighting individual folio articles to promoting related apps and URLs, Portico presents app users with dynamic content in a branded experience.
Highlight specific articles with direct in-folio links.
Present embedded or streaming videos.
Launch related apps like FaceTime and Skype for instant communication.
Cross-promote your other apps or link to iTunes or iBooks.
Create rich-media ad opportunities for your sponsors.
Guide your users to events or real-world store locations with Google Maps.
PUBLISH ANYTIME
From refreshing the look of your app to publishing new content, Portico allows you to update your app using its browser-based admin. This feature reduces the need to submit app updates and provides users instant access to your latest content automatically.
CATEGORIES
Categorize your content to display folios and selected allowing you to control user experiences and distribute targeted content to your audience.
USER AUTHENTICATION
User authentication helps determine which folios and content are presented upon login, customizing the app experience. Portico makes sharing content and managing your audience intuitive and scalable.
OFFLINE STORE SUPPORT
Portico storefronts can be accessed without a wireless connection, allowing for a single button experience when no cache exists. Anyone who clicks on app with a Portico store can access the storefront anytime, anywhere.
AUTOMATED CONTENT CONTROL
Content managed through publishing platforms becomes even more powerful with integration to Portico. Automation controls paired with the scheduled delivery of folio and non-folio content enhances the app experience and provides rich search capabilities for users.

---
Agile subscription management
MANAGE DPS ENTITLEMENTS
Portico's flexible, multi-tiered model of entitlement service supports:
Third-party database management services.
Internally-managed members.
iOS subscriptions
Adobe's DPS Entitlements API.
This means you can choose to migrate and manage your users right in Portico, reducing dependency and the operating costs of integrating with a fulfillment house.
ACCESS ON ALL SCREENS
Portico's entitlement pairing with DPS can restrict access to content through Adobe's browser-based folio viewer for desktop and laptop computers. This integration makes Portico an ideal gateway for securely sharing content with varied audiences across multiple devices and platforms, including mobile, tablet and the Web.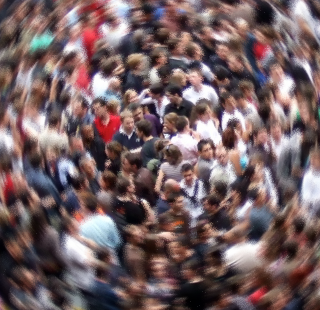 ---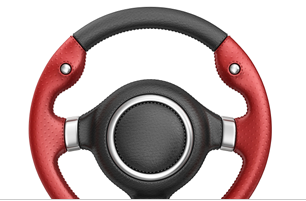 Precision admin controls
CONTROL CONTENT ONLINE
Using the Web-based admin, you can do it all from anywhere: manage users and categories, edit app data, enable folio title searches and organize content into categories as you see fit. All your changes here are published instantly to your app, with no need to submit an app update.
ONE PORTICO FOR MANY APPS, MANY EXPERIENCES
If you are managing multiple DPS apps think of Portico as your command center. One Portico system allows you to customize each app and provides control over each individual app experience.

---
Built-in features
Portico gives you access to the ultimate in app functionality options — all within a customized, branded experience.
SEARCH
Allow your users to discover folio titles across multiple categories.
FOLIO PREVIEW
Let your audience preview folios before downloading.
SOCIAL MEDIA
Incorporate live Twitter and Facebook feeds.
CONTENT DESCRIPTIONS
Your viewers can preview details before downloading a folio.
RSS FEED
Keep your readers entertained and informed with the latest news straight from your app's landing page.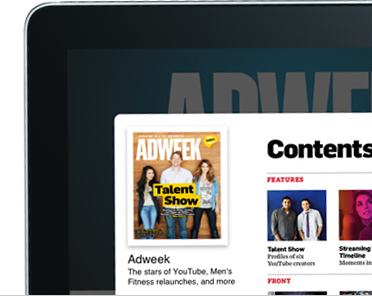 ---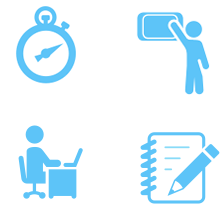 Salesforce CRM Module
The Portico CRM Module connects your Adobe DPS app to Salesforce, capturing data from sales presentations in real time.
SELL SMARTER
Want to know which folio was shown to the most closed accounts? Portico's CRM module captures real time data when using your Adobe DPS app in sales presentations and syncs that information to Salesforce. You can use this information to build presentations that show the perfect content to each prospect.
SALES MANAGER INSIGHT
Portico CRM lets you give data-driven guidance on sales materials that close deals. Tell your sales team which video in which folio was shown to all closed accounts. Know what the top reps are showing in their demos and what the bottom reps are not. And you will know for sure if your reps are showing the materials that they have been provided.
TAKE SALESFORCE DATA TO THE NEXT LEVEL
Portico makes sure you have an accurate record of what was presented by logging app interaction in Salesforce. You can also record multiple demos offline and link them to accounts and opportunities the next time you are connected. Add notes and opportunities on the fly to make sure that key details are captured and new opportunities are documented.
A TRUE TURNKEY SOLUTION
Portico automatically configures the necessary fields within Salesforce and generates the necessary components for the DPS viewer within minutes – all without writing any code. Not only does this get you up and running quickly, but you will also save thousands of dollars on developers and Salesforce consultants.

---
Custom-branded design
CANVAS BUILDER
Portico's canvas builder allows users to customize the look and feel of their DPS storefront without needing an HTML developer. The canvas builder is perfect for those who want to build a storefront fast with out-of-the-box styling features such as background color, font color, background images, and welcome text.
START FROM STRATCH
Get started fast with pre-built canvas' or you may want to build from scratch using Portico's HTML-based interface to change the look and feel of your storefront and library experience. Portico's support of DPS libraries both online and offline, ensuring that whether shopping or browsing their downloads, your users are immersed in your branded experience.
From looks to layout and interactive elements, Portico makes sure every aspect of your app is under your control.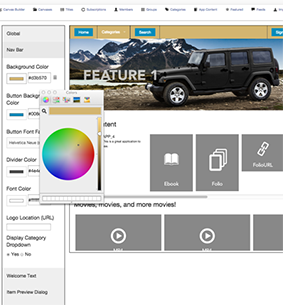 ---