World-Class Workflow Automations
Enhance Adobe® InDesign® with the Power of MEI Toolbox™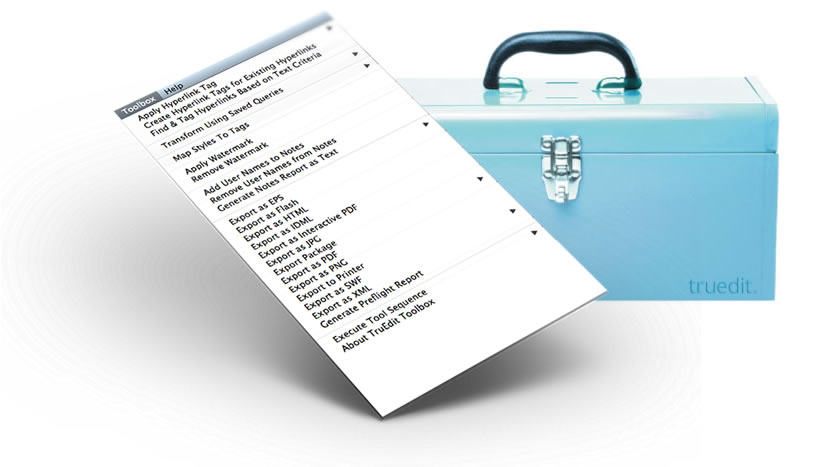 The MEI Toolbox is the perfect add-on for users of Adobe InDesign, InCopy® and InDesign CC® that want to save time with smart automations. By offering auto-output, hyperlinking, and tagging solutions, the Toolbox adds value for those who want to maximize InDesign and InCopy content creation. The TEToolbox is currently used by high-profile publishers such as New York Times, Condé Nast, Euromoney Institutional Investor and Highlights for Children.
Hyperlinking and Tagging
MEI Toolbox empowers the InDesign user to create the foundation to make hyperlink tags and other kinds of structure. Instead of spending time and energy inserting tags again and again, the Toolbox creates the XML framework so the tags can be made automatically. This is just one example of the Toolbox's ability to take manual InDesign processes and script them to be automated.

Auto Output
The Toolbox is designed to save time, as it provides InDesign with output tools that automate the export and printing of the active document. Users can run the output tools manually or build the outputs as automated tasks into vjoon K4 and other workflows. InDesign documents can be generated as a variety of different file types, including JPEG and PDF.

Other Key Features
Create InDesign output with watermarks
Add and remove user names to inline notes
Create inline notes as PDFs
Print InDesign documents using a preset
Sequence and chain together other MEI Toolbox tools and execute them in order
Run styles as tags to give designers the flexibility to go beyond style definitions