MEI professionals have the experience, know-how and talent you need to get new publishing initiatives off the ground or raise your existing program to a new level.
We've been in this business for more than 20 years, from paper to pixels. When it comes to development, design and workflow and production strategies, we have you covered. We can help you maximize your current system or if you're a secondary publisher, we can help you figure out where to go next.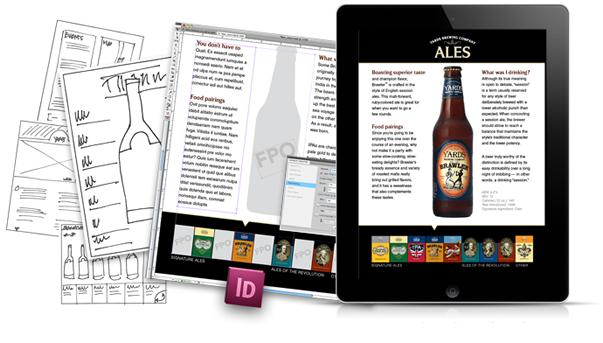 From concept to custom development to finished product, we can do it — or show you how.

Creative Services
If you need help designing for devices, call on the pros from MEI. We can provide a range of services, from getting your own creative team up to speed on new interactive technologies to building you widgets, libraries, templates, HTML overlays or even complete tablet publications.
Learn more


Digital Production
Get your team in the swing of digital production with MEI training and backup. We stand ready to work with you on the procedures and processes – and the pitfalls – involved in publishing accurately and efficiently to the Web, to tablets such as the iPad and to other digital media.
Learn more

Workflow Strategy, Analysis and Planning
Refining and streamlining your workflow – especially if you are stuck in inefficient print-oriented routines – is the single most effective way to get to "create once, publish anywhere." MEI experts will help you analyze and document your current system, then work with your team to develop smart, extensible workflows and best practices that can help you grow.

Systems Integration and Custom Development
When you buy a product from MEI, you're not just getting what's in the box. Our experienced tech team analyzes your goals and current setup to make sure you end up with the best tools for what you want to do. Whether the focus is on emerging technologies, established software or custom development to leverage the two, we help organizations maximize their investment.


Analytics
The potential of digital devices to yield valuable info about your readers is huge. That's why we're so pumped about Adobe's SiteCatalyst. A basic version of the analytics software, powered by Omniture, is included in the Adobe Digital Publishing Suite so you can get tracking right away. The full SiteCatalyst suite is available by subscription for all your digital publications. Either way, we're Adobe-certified to help you get the most out of your data.

Training and Support
A cornerstone of our philosophy at MEI is a commitment to comprehensive training and support. The Premium Site Support Agreement provides free technical assistance, free or discounted upgrades and a host of other valuable features. MEI training has been credited by scores of customers as the key to their success, and our support has been praised by the publishing industry and is a benchmark for other software companies.